I figured I'd take advantage of the free UK shipping E.L.F were offering a couple days back and place my very first order! I bought....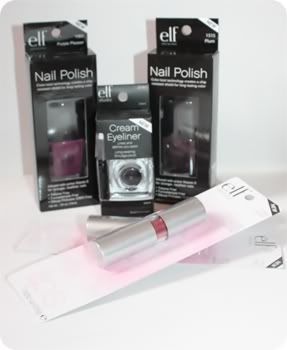 * 'Plum' polish
* 'Purple Pleaser' polish
* Studio Line black cream 'liner
* 'Voodoo' lipstick
* 'Fantasy' lipstick
Overall I'm liking everything I bought, though the lippies are much a much browner than I thought :/ Can't complain though! All of that only set me back about £11.
What are your favourite E.L.F products?