A smokey(ish) purple look today! I love purple but find it hard to create an all purple look which doesn't look either A) Too girly or B) Too goth. I actually think it worked out for once! Perhaps because more 'mature' shades...well, for me, anyway!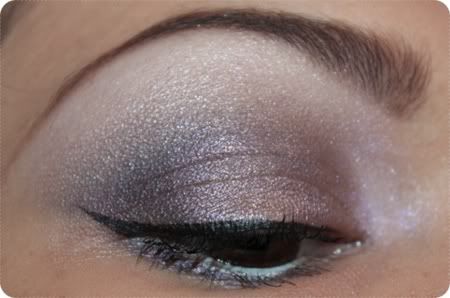 [[ No full face because it was late and I looked haggard ]]
I USED - UDPP, Darling Girl 'Enigma', Darling Girl 'Mystic', Fyrinnae 'Moon Child', Heavenly Naturals 'Bubbles', Kryolan white eyeliner, Kryolan liquid eyeliner, mascara
Pretty simple, right?