Anyone else been searching for cracking effect polishes to no avail? Look no further than Barry M! They have just released their first cracking nail polish in 'Black Magic', priced at £3.95 - only £1 more than their usual polishes.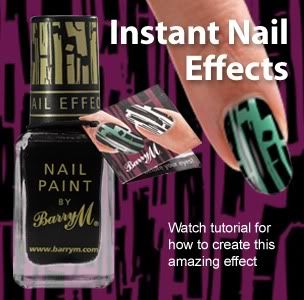 [[ What a delightfully tragic photoshop job! ]]
'What the Hell is a cracking polish?', I hear you ask. Well, it's a polish which cracks as it dries to create a grungy, rock 'n' roll type look. You use another polish underneath so the colour shows through the cracks - how cool?! You can see the video demo
here
.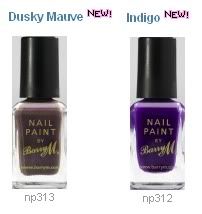 [[ Pretty colours! ]]
Not only that, but they have released two gorgeous new polishes, 'Dusky Mauve' and 'Indigo' - both perfect Autumn colours! Very 'me' shades. I expect 'Dusky Mauve' will be a more purpley version of 'Mushroom', which I love. I think it's time to exapand my ever growing Barry M nail paint collection - don't you agree?
All images from barrym.com