You name it, I've done it. My poor hair has gone through so much, that quite frankly, I'm surprised that it hasn't fallen out! Most of these pictures are damn AWFUL because I hadn't really gotten to grips with make-up and my style sense was...well...non-existant. Come and have a laugh at my expense...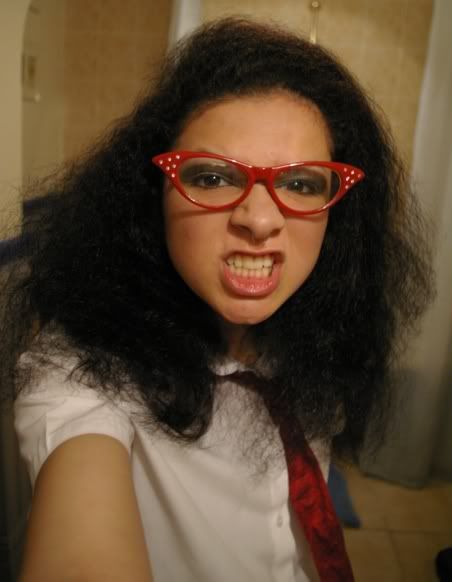 [[ My natural hair, back combed a bit...when I was about 13/ 14 ]]
Pic heavy under the jump!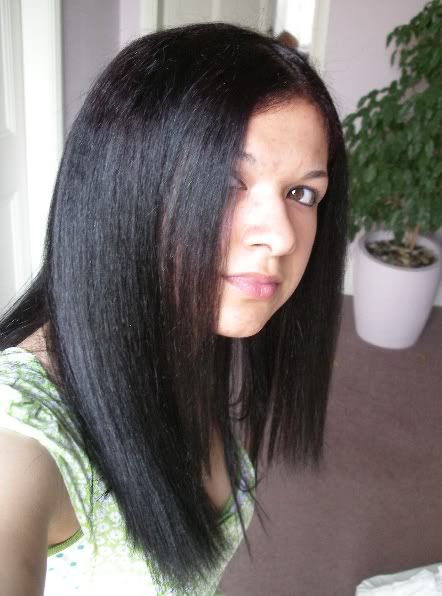 [[ About 13 - 14, long straightened, virgin hair (when I could be bothered with GHDs) ]]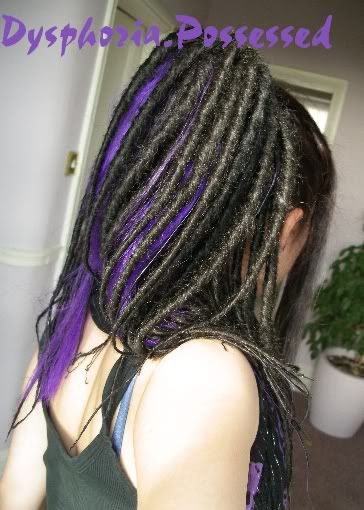 [[ Dread fall numero uno ]]
[[ 14 - 15, I got an A-line! I loved it, I miss it...]]
[[ 14/ 15, dyed the underneath purple and blue, never got a good pic though :/ ]]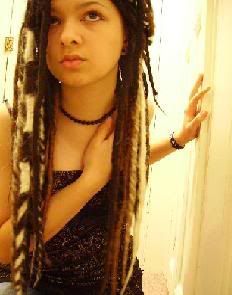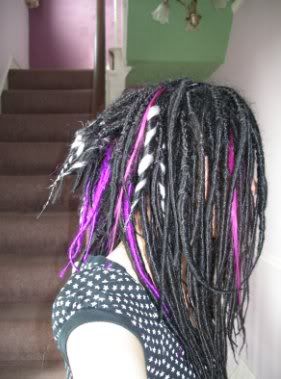 [[ Age 14/ 15, my first and second dread kits, they weighed a TON ]]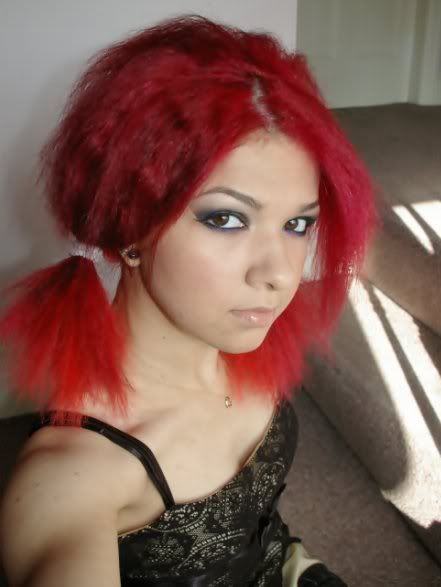 [[ 14/ 15 bleached it out and dyed it BRIGHT red ]]
[[ Back to black, which I HATED, so added red dreads/ extensions ]]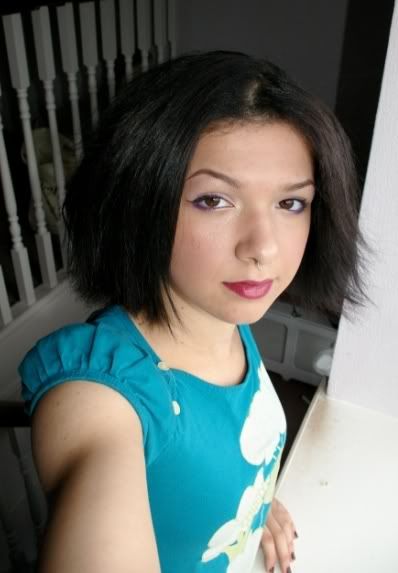 [[ Bored of hair in general, I got it cut. SHORT. ]]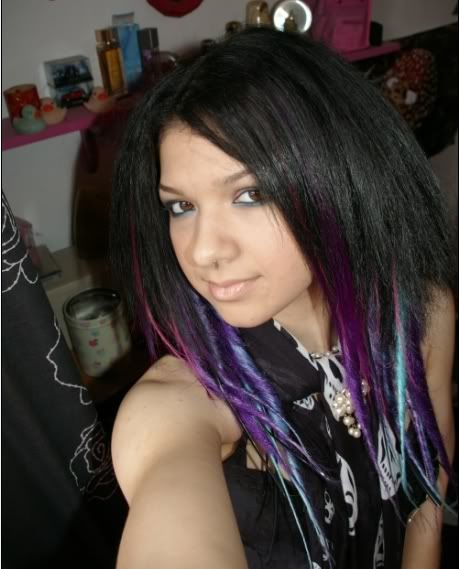 [[ Bored of red, blue/ purple/ silver dreads and extensions this time ]]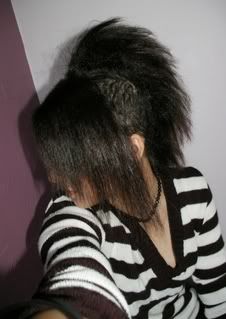 [[ Age 15 and sick of my unruly locks, I opted for a mohawk ]]
[[ Age 16, it seemed logical to go green... ]]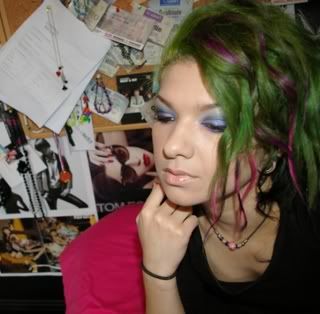 [[...fling in pink/ purple extensions and curl it...]]
[[ Dyed half black, half tropical green so I could flip it over depending on what colour I fancied ]]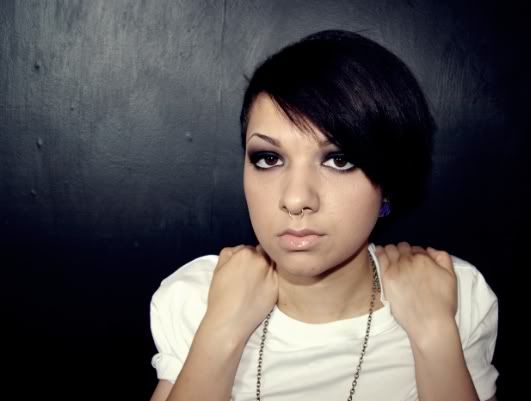 [[ Layered my fringe and went fully black ]]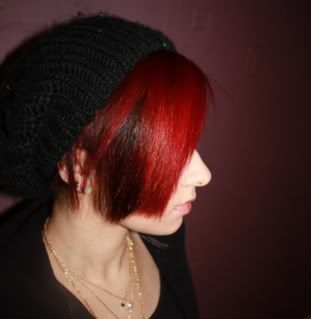 [[ Fancied going fully red again, but knew all the bleach would murder it :/ Dyed the underneath of my fringe so I could flip it over for full red goodness ]]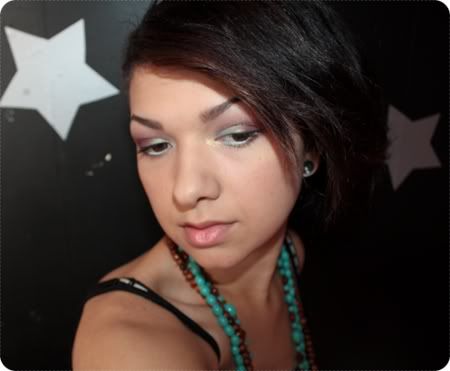 [[ NOW! Dyed it back to black and left it. Can't even remember when I last dyed it! ]]
If I could go back and say something to the 13 year old me, it would be this - don't give up on your hair! Just because it takes two hours (I'm not actually joking, it took two hours) to straighten, stays kinky at the top no matter what you do, feels like hell, frizzes into oblivion and is incapable of holding any half fashionable style is no reason to destroy it. I'd tell myself to look after it a bit better. Not to use glue to spike it up for mohawks, not to bleach it every time I got bored and not to refuse to go get it trimmed. I was pretty much just trying to ruin my hair because I hated it so much. SO much.
But you know what? I don't regret any of it! When else will I be able to dye it green and have dreads than when I'm a teen?! You only live once. Plus, IT'S ONLY HAIR! It will grow back :)