This look is becoming a firm favourite. It's no secret that in my opinion, Urban Decay make the best 'drugstore' neutral shades - 'Toasted' is waaaay up there in the 'Super Awesome Neutrals' chart...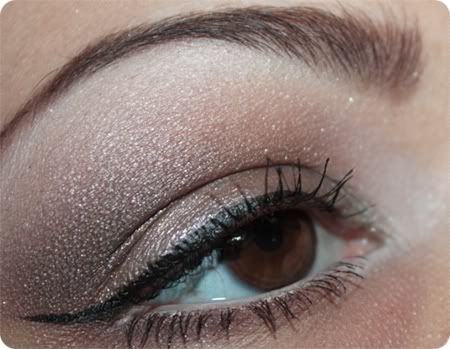 [[ Just look at that lid colour! EEEEEE! ]]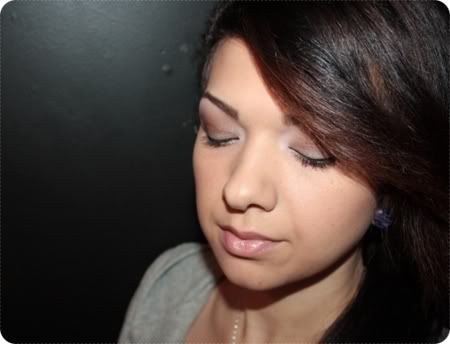 EYES - TFSI, Urban Decay 'Toasted', Superdrug MUA shade 4 (very very close to UD 'Underground'), The All Natural Face 'Chocolate Brown', Too Faced 'Cream', Kryolan liquid eyeliner, Kryolan white pencil eyeliner, mascara.
FACE - Collection 2000 matte foundation, Sleek cream foundation, Rimmel powder, The All Natural Face 'Terracotta' blush.
LIPS - MAC 'Bombshell' lipstick.
Shiiiiny! I'm going to buy a full size of TANF 'Chocolate Brown', it's such a lovely crease colour and blends out amazingly. I also love how it reminds me of pure cocoa powder - I'm never sure if I should in fact be mixing it with hot milk! I'm still diggin' Too Faced 'Cream' to highlight, it's been my number one highlight shade for years but I hit pan and now I'm left with the dregs around the edges - I hope they sell it as a single colour!
What neutral products are you crazy about lately?
(P.S) You guys may have noticed I'm moderating comments now - it's just that some people just comment with their blog URLs - this is MY blog - not your advertising space!