Unfortunately my day contained none of the above...other than the Hi-Fi 'shadow of the same name. Nevertheless, this look was pretty bright and fun! The Darling Girl colours work really well with the Hi-Fi primer - it sure brought the true wonder of 'Peace' to light!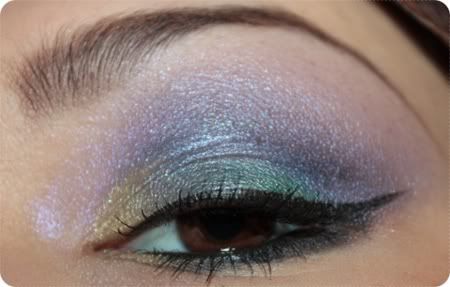 [[ Somehow this colour combo always reminds me of mermaids.... ]]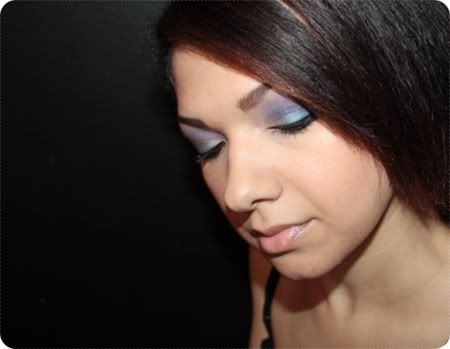 EYES - UDPP, Hi-Fi eyeshadow base, Darling Girl 'Grotto', Darling Girl 'Peace', Hi-Fi 'Sex, Drugs, Rock 'n' Roll', MUFE 92, Fyrinnae 'Oberon', Sassy Minerals 'Under-rated', Heavenly Naturals 'Bubbles', Kryolan liquid eyeliner, natural Collection pencil eyeliner, mascara.
FACE - GOSH primer, collection 2000 matte foundation, Sleek cream foundation, Rimmel powder, Darling Girl 'Penelope', Darling Girl 'Paradise Pink'
LIPS - MAC 'Blankety', Jemma Kidd pink gloss
Darling Girl 'Grotto' is such a strange and interesting colour, I'm not sure whether it's yellow, green or gold! It looks totally different in synthetic and natural light, and quite different in the bag to on the lid. I seem to be adding Heavenly Naturals 'Bubbles' to everything lately - but look how beautifully it photographs!
Any colour combos/ make-up styles you'd like to see from me?