I'm super, ridiculously, extraordinarily excited for Halloween. Every year I love how skulls, pumpkins, bats and black nail polish don the shelves of practically every store. I wish I had a younger sibling I could take trick-or-treating! I guess this year I'll be embarrassing myself at a house party again, though...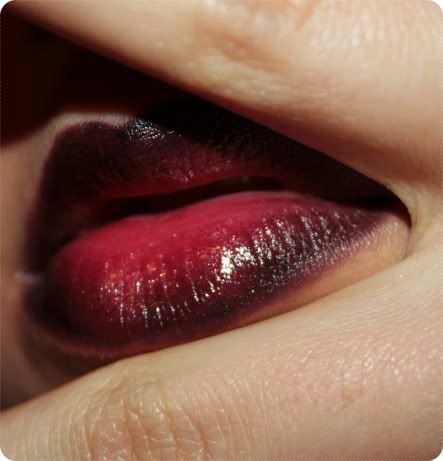 [[ Clinique 'Vintage Red', Barry M black pencil eyeliner ]]
[[ Everyday face + dark lips = easy Halloween party look ]]
The last shoot I was an MUA for, the model wanted lips lined in black fading into red. They're actually very wearable if you have quite full lips, I was nicely surprised! I think I'm gonna rock 'em next time I go to town for cider and black, Slayer and a chicken burger (hey - I never claimed to be classy)...