Today has been a fabulous day for four very good reasons....
1 - First thing's first, I came down to the most amazing smell this morning. There was a new vanilla candle lit in the hall and it smells like cup cakes with whipped vanilla icing. I think I may have to buy an actual cup cake candle from Etsy....
2 - My Dad found a camping site with three pubs within walking distance. I know, I know, but hush - I like cider and I love my family so combine them and I'm set for a great weekend! Plus, my friend is coming with and apparently bringing his guitar.....I sense some Oasis renditions coming on. I can't wait to see how my Mum copes for two nights in a tent! She wants to bring an actual, full on mattress -_0
3 - Clinique has sent me their 3 step programme to trial for their ambassadors scheme. I'm really excited! No skincare products really have much of an effect on me, usually they just make my skin softer, so it should be interesting to see if Clinique can step up and make me praise them....
4 - Benefit contacted me to attend one of their 'auditions', which is basically a trial run on their counter and a bit of training about 'traffic stopping'. I hate that phrase. THEY'RE PEOPLE, NOT TRAFFIC - treat them as such!
What should I wear my make-up like for the Benefit audition? I actually only own 3 Benefit products - High Beam (which I'm not a fan of), an old gold eye pencil and 'Pistachio' eyeshadow, which I think was discontinued years ago! I have been craving the Confessions of a Concealaholic kit after trying Bo-ing a while back, but these days I'd rather £30 go on a night out instead!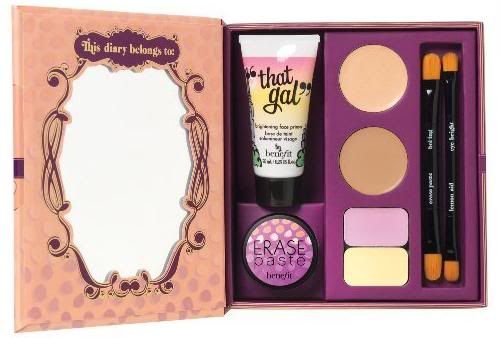 Hmm...Maybe something bronzey and glowy? Then again, I think my shaven head stops me from carrying off the bronze goddess look very well....heck, those smokey browns are calling me again!
What are your thoughts on 'traffic stopping' (when sales assistants stop you to make you look at their brand/ products)? Do you hate it? Have you ever done it?