First, the fail....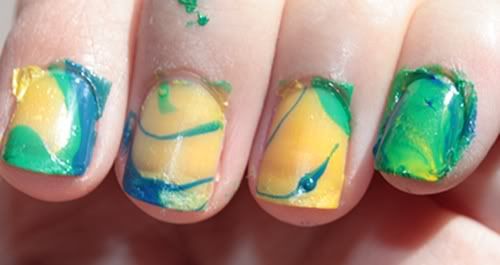 I only liked the little finger nail!
It looked like a Smurf had thrown up on my hands. I didn't even bother to clean up, just removed it ASAP! I was trying to get some use out of the yellow and green, because I NEVER use them. The yellow kept drying on the water within 20 seconds and came out really sheer :/ Perhaps I'll try again, but use a yellow as a base and just marble the blue and green over them....
Now, the success...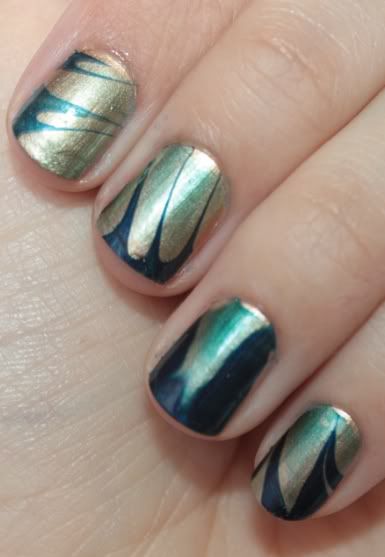 I used a gold base (Avon 'Gold foil') and marbled a petrol blue (Barry M 'Racing Green') and navy (Avon 'Classic Fit') over them. Barry M polishes take really well to marbling! I may well have to purchase some more....