World's lamest post title? I think so. Aside from that, though, today I did a look using some
Hi-Fi
goodness...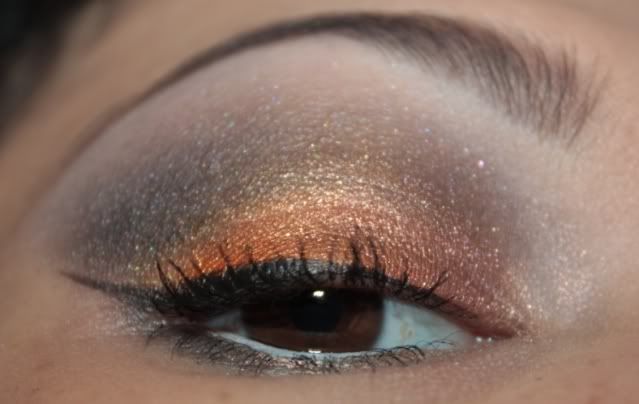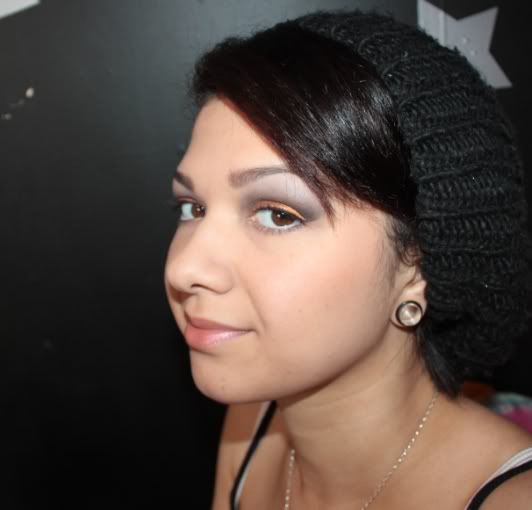 The Hi-Fi shades I used were....
'Burn all the Empires' (inner lid), which leaves me 50% awe-struck, 50% 'WHAT ARE YOU?!' but 100% in love. Seriously. It's like an....orange toned coppery pink. But in the bag it looks pure orange and totally copper/ pink free...It reminds me a little of MAC 'Pink Bronze', but 1000x more wearable and....well, not bronze.
'Mind Manipulator' (outer lid), an bright, super pigmented, hot golden orange with a really rich base. If you're thinking this looks a bit like Fyrinnae's 'Chlorophyll', you'd be much mistaken. It is so much brighter, richer, redder and has better pigmentation.
'
Paranoid
' (over Yaby black, crease), Hi-Fi describe this as, '
an insanely intense black with so much sparkle, it will seriously blow your mind!!!'
. I'd describe it as, '
a fairly sheer black - almost charcoal with fine glitter flecks which you can't really see once applied.
' Doesn't sound as impressive now though, right? Definitely one you can miss, unless you don't mind having to use mixing medium with it.
I'm so impressed with the shades I received that instead of ordering from the handful of indie cosmetics companies I've returned to over and over, I'll be skipping over to Hi-Fi and indulging in some truly fabulous new shades :)