I rarely do pastels, 'girly' shades or cool tones - but today I did all three! Partly because I'd just done baby pink - aqua - lilac graduating nails using Collection 2000/ Avon colours. Still getting used to recording tutorial videos, it's strange talking to yourself as you apply make-up (especially when you can hear people walking about outside the door)....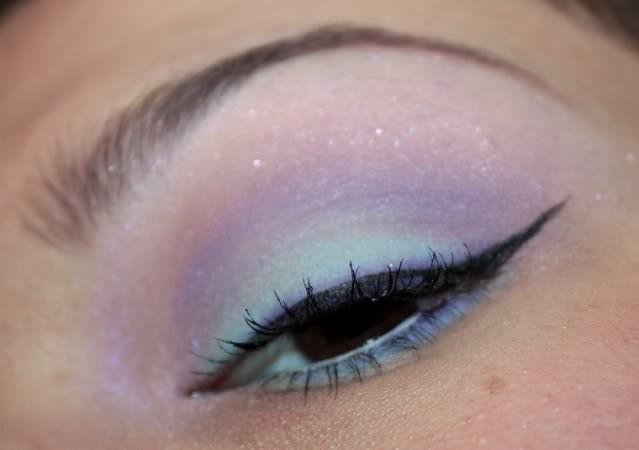 [[I wonder if anyone has noticed that I
always
use Clear Sky Blue with MUFE 92? Shhh. Don't tell...]]
My camera is officially dying -_- Refusing to focus/ capture colour properly. Might just be the lens/ mirror component...I'll have to pop into Jessops and see if they'll let me test it with another. Third camera if four years?! ARGH. (P.S) I don't abuse them, either. I baby them....poor things...