Everyone has a 'work friendly, family friendly, time friendly' look that we tend to call our 'everyday face'. This would be mine!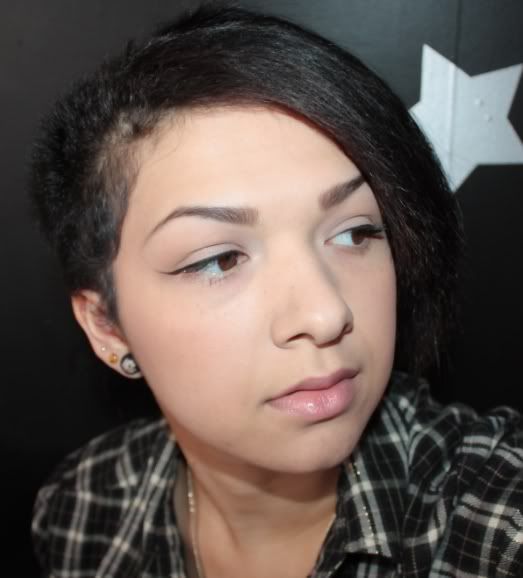 FACE
GOSH Velvet Touch Primer
Natural Collection green concealer
Rimmel matte concealer
Revlon Photoready + Kryolan liquid foundations
Kryolan translucent powder
Ben Nye peachy terracotta blush
MAC 'What a Dame!' powder
Fyrinnae 'Centre Stage' highlight
EYES
Kryolan liquid eyeliner
Maybelline false lash volume mascara
LIPS
Victoria Jackson sheer red balm
Fyrinnae 'Lace Gloves' lip lustre
Often I wear a neutral pink blush, but it just doesn't suit my colouring when I've tanned. Sometimes I'll line the waterline in white too, but I couldn't find my white eyeliner today! Grrr.