for me today :) I decided to fill my eyebrows jet black, go a bit crazy with the blush/ contour and do some weird thing on my lips (which just didn't work, but hey, it's only make-up)....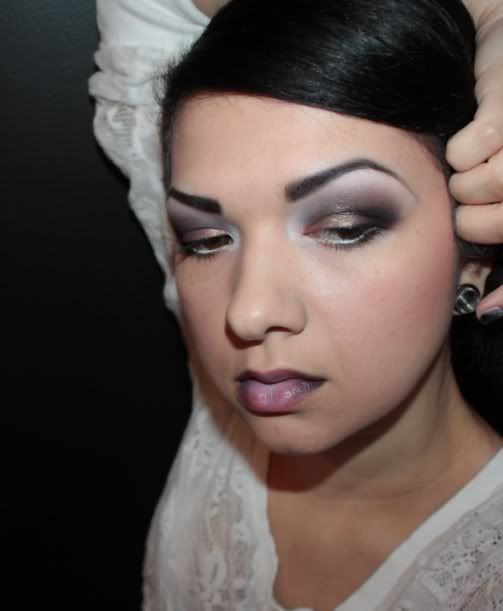 Um, HOLY BOOM there, MAC Rose pigment, that Hi-Fi Cosmetics primer really brings you outta your shell, doesn't it? Better than foiling/ mixing medium. I am veeery impressed. AND it's holding up well too, not great for mattes though...
I'm liking the eyebrows (who am I to resist a power brow?) and blush, but the lips look like a tumour or something equally undesirable. Ah well!
(P.S) Is anyone elses blogger not letting them click pics to resize them? I'm starting to get annoyed at resizing everything through HTML now -_-