WATER!
WATER!
WATER!
For my second entry, I chose the theme of water. I really wanted to used my new falsies and uber blue eyshadow and do a sorta punky/ cyber goth/ new romantic fusion.
*** Pictures are clickable! ***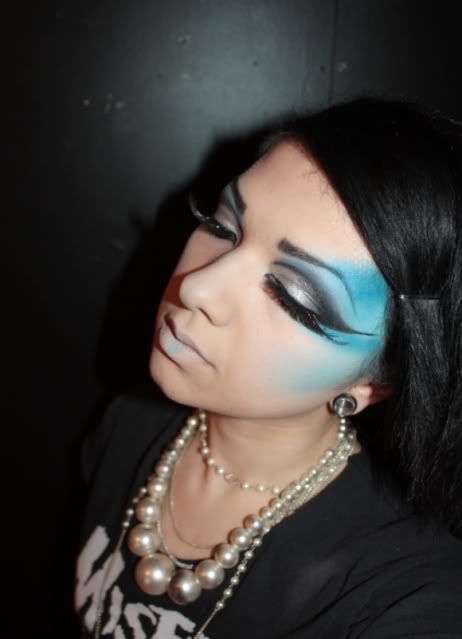 I also used the 'pigment through net' technique on the edges of the darker blue on my forehead and lips, it's always fun to be sat with a pair of tights over your head...
I quite like this look! Back in the day, I'd have happily worn this to a concert without batting an eyelid (or eyelash). I might wear something similar to a festival in town this Sunday....